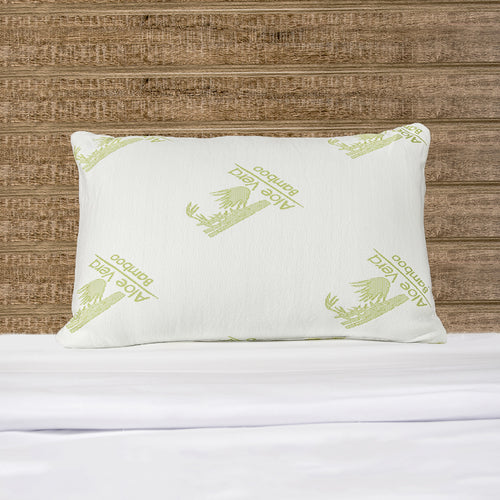 Aloe Vera & Bamboo Infused Washable Zippered Cover

The pillow will easily shape to your head and neck allowing support all night long resulting in a better sleeping pattern, waking up refreshed and full of energy!

New Cooling Technology will help you fall asleep faster and into a deeper sleep than you've experienced before.

The Bed Sheet Club Bamboo pillow will help relieve snoring, insomnia, neck pains, migraines and will shape and align to your sleeping style.

Contents: 100% Shredded Memory Foam - After Opening Pillow allow 24 hours before use, so it may form to normal state. This pillow will NEVER go flat.

Washing Instructions: Wash with Cold Water, Dry with Low Heat
Hello, want 20% OFF?
The best sleep of your life awaits you
Great!
Simply confirm your email to claim your 20% off NOW
Congrats!
Here is your coupon, use it at checkout: WELCOME20