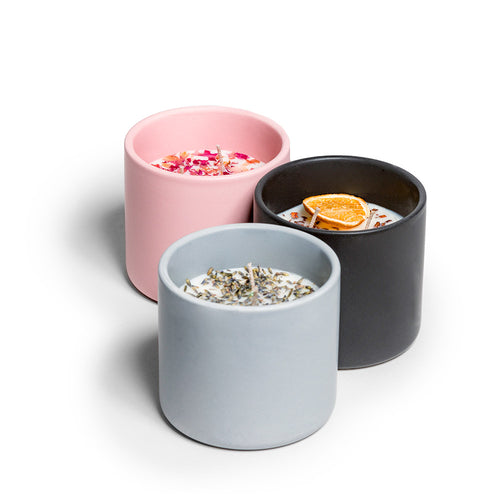 Our bundle includes a Rose Petal Candle, an Orange Spice Candle, and a Fresh Lavender Candle. 
Soy-based with all-natural ingredients
Double wick for a more efficient burn
10 oz with a burn time of 35-45 hours
Handcrafted and handmade
Learn More
The perfect combination to create a relaxing and soothing atmosphere for your home. Our imported candles are carefully handcrafted with natural ingredients and are poured into beautiful ceramic containers.
Hello, want 20% OFF?
The best sleep of your life awaits you
Great!
Simply confirm your email to claim your 20% off NOW
Congrats!
Here is your coupon, use it at checkout: WELCOME20