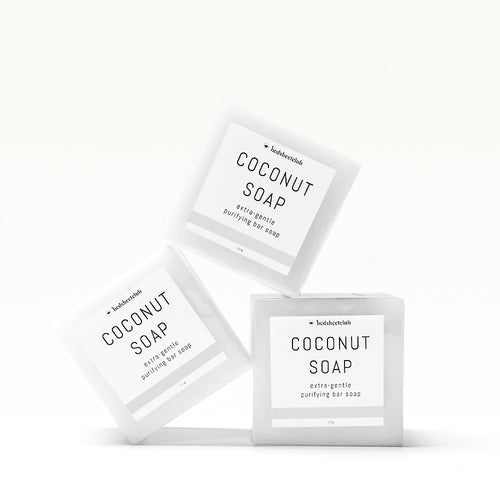 Includes 3 Coconut Soaps (100 grams each)
Our coconut soap is filled with naturally hydrating ingredients to help soothe dry skin.
Handcrafted and made with natural ingredients
Enriched with coconut oil, almond oil, and shea butter
Smooth texture for a luxurious feel
Made ethically and cruelty-free
Imported
Learn More
We've been traveling all over the world to find the finest quality ingredients for a natural, extra-gentle purifying bar soap. Soothe your skin with natural oils and other hydrating ingredients with the perfect dry skin remedy. We are proud to bring you our nourishing soap bar made with one of nature's best products, coconut oil.
Ingredients in our Coconut Soap
Moisturize your skin with coconut oil. Nourish your hands with the antioxidants found in olive oil. Soften your skin with shea butter. Protect your skin with almond oil. Hydrate with trehalose. Lock in moisture with glycerin. Purify and cleanse with water.
Hello, want 20% OFF?
The best sleep of your life awaits you
Great!
Simply confirm your email to claim your 20% off NOW
Congrats!
Here is your coupon, use it at checkout: WELCOME20