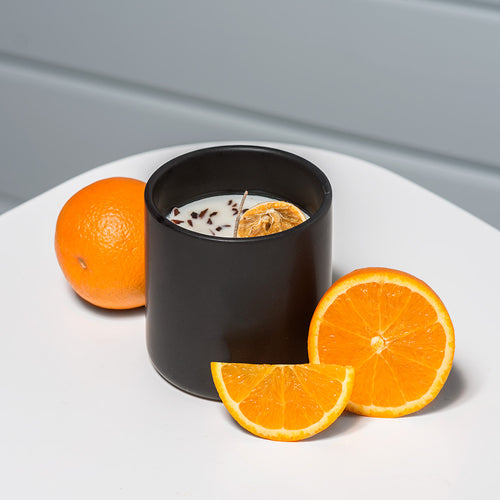 Our zesty orange spice candle will energize your home with a warm, vibrant ambiance.
Soy-based with all-natural orange and spice
Double wick for a more efficient burn
10 oz with a burn time of 35-45 hours
Available in soothing gray or elegant black
Learn More
Decorated with dried orange and different mixtures of spice, the rich fragrance of our soy-based candles will help create stimulating energy. The aroma is the perfect citrus blend for inspiring happiness and enthusiasm. Traditionally handcrafted and carefully hand poured into a beautiful ceramic container, our imported candles are made ethically and cruelty-free.
Hello, want 20% OFF?
The best sleep of your life awaits you
Great!
Simply confirm your email to claim your 20% off NOW
Congrats!
Here is your coupon, use it at checkout: WELCOME20